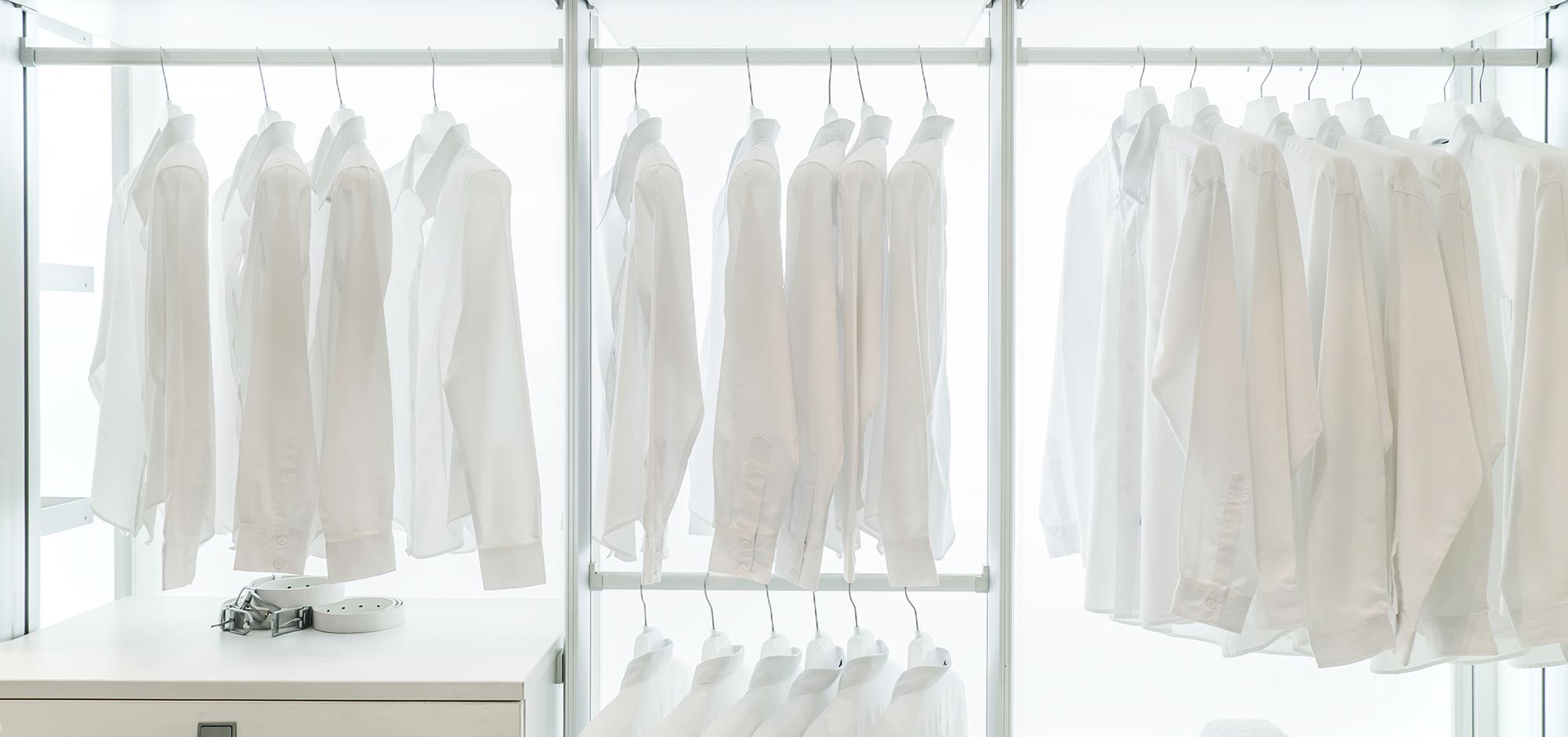 All of your household items are cleaned with the utmost care. Whether you have bedding items to be cleaned such as comforters and duvets to handmade quilts and heirlooms; we have the experience needed to exceed your expectations and return your household items in the best possible condition.
It is very common our clients have school uniforms that need drycleaning care. We offer this service for band uniforms, sports uniforms, ROTC, and any other type of uniform you may want drycleaned.
Enjoy the feeling of five star hotel quality in your residence with our flat work service. Sheets, pillow cases, and bed linens are uniquely cleaned and pressed for that special look and feel.
We provide expert cleaning care for your valued drapes and sheers. No other cleaners has the years of experience that we offer to safely clean and press your window dressings.
Wedding Dress Preservation
There is no better way to preserve your gown and memories than with our museum quality cleaning and preservation! We employ state of the art cleaning processes to ensure your prized garment remains safe. With over 40 years experience cleaning and preserving thousands of gowns, we top all of our competition.
We offer delicate hand cleaning for those garments with beading and special ornamentation. Our special care process is unmatched and will keep your upscale garments safe and looking their best.
Our linen cleaning service provides extreme care for your table linens. Our linen cleaners inspect and pre-spot all linens before washing. Our linen service has what it takes to get the most common table linen stains such as wine, coffee, and gravy out, and rejuvenate your linen just like it was brand new! Once washed and checked for remaining spots, our linen cleaning service uniquely presses all items on a flat iron and we then package the linens with care.